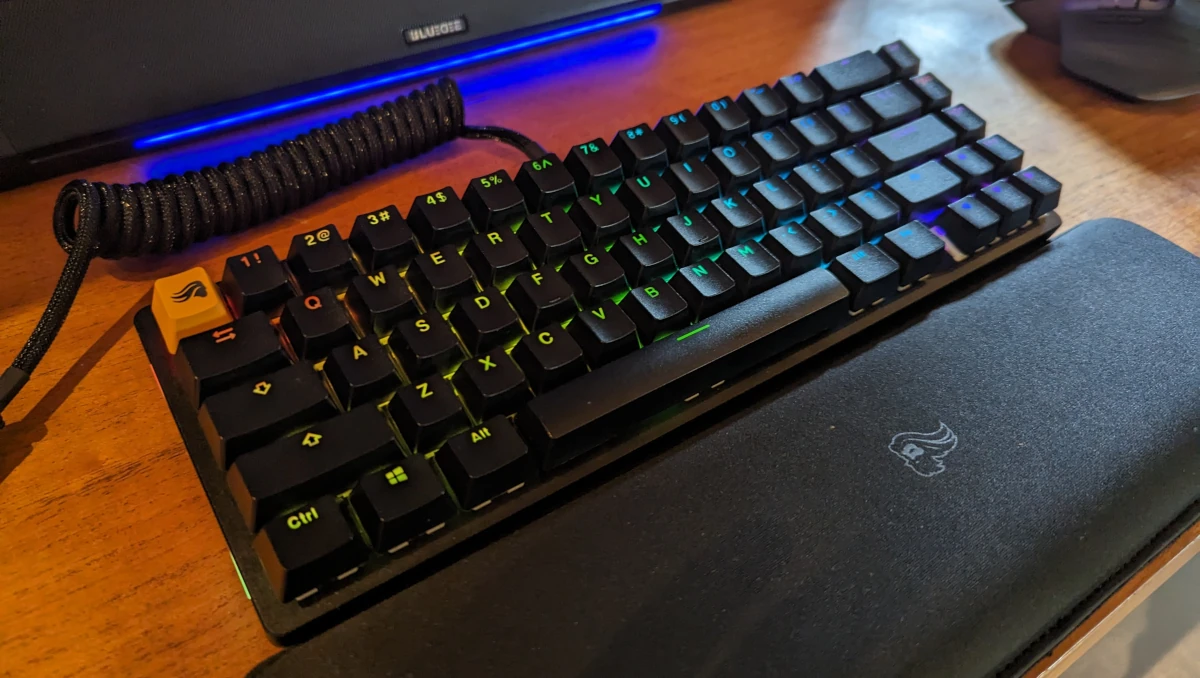 For years, I've been using a CODE Keyboard equipped with Cherry MX Clear switches. It has served me faithfully, but recently, I've felt the need to try something different. Given the plethora of options now available, I embarked on a quest to find the perfect keyboard.
Initially, I had to decide on the size. Having used a full-size keyboard, I was certain I wanted something more compact, but arrow keys were non-negotiable. Thus, I settled on a 65% keyboard design.
I also considered the Ultimate Hacking Keyboard, even going so far as to order their Switch Tester. However, I ultimately decided against purchasing one. For the curious, I found their white switches quite appealing.
The mechanical keyboard market is vast. I spent days researching and finally decided to order a few for comparison.
The Ordering Begins⌗
Knowing my affinity for Cherry MX Clear switches, I wanted at least one of my new keyboards to feature them. I'm not one for flashy gadgets, and the sheer simplicity of the Vortex Keyboard Cypher Single Spacebar US1 caught my eye. Plus, keyboards with Cherry MX Clear switches were becoming rare. So, that was my first order.
But my shopping spree wasn't over. I needed for something unique. The GMMK 2 offered full customization, and I couldn't resist designing my own. My order included:
GMMK 2 Barebones Gaming Keyboard
Glorious Panda Tactile Switches
Coiled Keyboard Cable
US (ANSI) Base Set / Black GMMK ABS Doubleshot Keycaps v2
Black Ash GPBT - Premium Dye Sub Keycaps
Padded Keyboard Wrist Rest (Stealth)
Keyboard Carrying Case
Admittedly, I went a tad overboard, but the idea of assembling my own keyboard was too exciting to pass up.
Lastly, I chose the Drop ALT Mechanical Keyboard due to its aesthetic appeal and stellar reviews. I opted for Cherry MX Brown switches to diversify my collection.
The Arrivals⌗
The Vortex Keyboard was the first to arrive.

Despite its all-plastic casing, the build quality is commendable. The keycaps feel robust, and the typing experience mirrors that of my CODE. While I was pleased, I eagerly awaited the other keyboards, suspecting the best was still on the horizon. This was a very basic unit after all. No fancy backlighting found here!
Soon after, the shipment from Glorious arrived with all the components for my GMMK 2. I meticulously assembled it, starting with the 65 Glorious Panda Tactile Switches. Initially, I used the Black Ash Keycaps but later switched to the US (ANSI) Base Set.
However, there was a snag. Glorious doesn't provide keycaps with media keys for custom models - a significant oversight. I reached out to their support, and they confirmed that premium keycaps come exclusively with the prebuilt model.
Despite this, the keyboard is exceptional. The switches offer a delightful typing experience, and I believe I've discovered my new favorite switches. The keycaps, though lacking some features, are of superior quality. Fortunately, I could reference the premium keycaps on their website to locate my media keys.
The Drop ALT is still en route, currently in California. I'm eagerly anticipating its arrival, especially since I managed to order it before it sold out.
The GMMK 2 has set a high bar, quickly becoming my top keyboard choice.
A Minor Hiccup⌗
For terminal users, the tilde (~) is crucial. By default, the GMMK 2 assigns ~ to shift-fn-escape which is extremely inconvenient to type. I resolved this by remapping ~ to shift-escape by appending xmodmap -e 'keysym Escape = Escape asciitilde Escape' to my .profile. While it's possible to flash custom firmware, it seemed excessive for a single key remap.
Final Thoughts⌗
Currently, the GMMK 2 reigns supreme on my desk. However, the Drop ALT might challenge its position in a future episode. Stay tuned!